Seaside Heights Camporee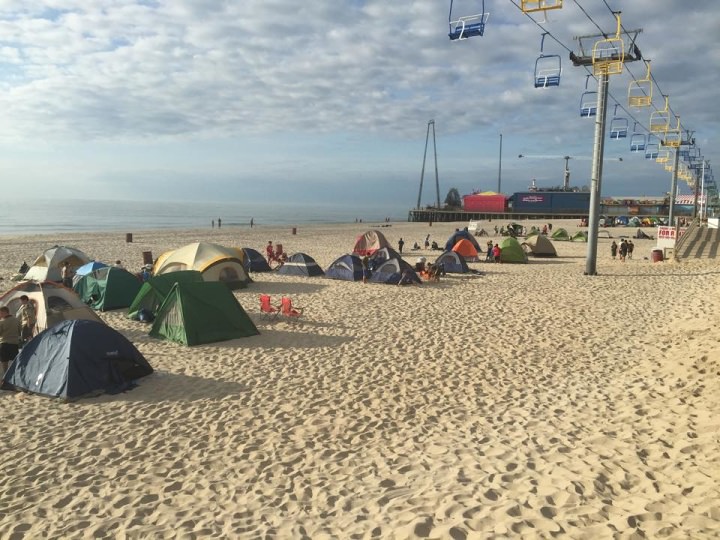 Seaside Heights Camporee
June 11-13, 2021
Kickoff your summer program and come camp on the beach at the Seaside Heights Camporee. Camp on the beach, wake up to the sun rise, enjoy the amusements, the waterpark, go swimming, and more!

The Seaside Heights Camporee is open to Cub Scouts, Scouts BSA, Venturing, and Explorers. Depending the package you choose with registration could include:
Beach Camping and Passes
Ocean Swimming at Life Guard areas
Casino Pier 2 Day Wristband
2 Breakfast Meals at Casino Pier
1 Dinner Voucher for a variety of restaurants on the Boardwalk
WaterPark Access - NEW!!!
Surf Fishing
This Camporee is ideal for scouts of all ages - Cubs on up! Perfect for inviting next year's Webelos for early Troop introductions.
This is a family camping event, as of now. Check back here for updates! All youth must have parent or guardian in attendance for camping. Scouts may attend for the day with no parent. No tent buddies allowed (all youth must be in separate tents or with parent/guardian). Your site will be big enough for six foot spacing of tents. There is no cooking,fires, or stoves on the beach. We are suggesting you bring bottled water(there is no water available). Masks must be worn on the boardwalk. Swimming is only allowed at lifeguard stations.
Each person attending must present waiver(below) and unit roster upon arrival and check-in.
PRICING & PACKAGE OPTIONS-
IMPORTANT - Please register all adults and youth as "youth" for each package in the system!
Package AW (Camping, Amusements, Waterpark, Breakfast, Dinner, Breakfast) $80
Package A (Camping, Amusements, Breakfast, Dinner, Breakfast) $60
Package BW (Camping, Waterpark, Breakfast, Dinner, Breakfast) $65
Package B (Camping, Breakfast, Dinner, Breakfast) $45
Package CW (Camping, Waterpark, Amusements) $40
Package DW (Camping and Waterpark) $25
Package C (Camping, Amusements only) $20
$10 Late Fee per package purchased after June 5, 2021