Seaside Heights Camporee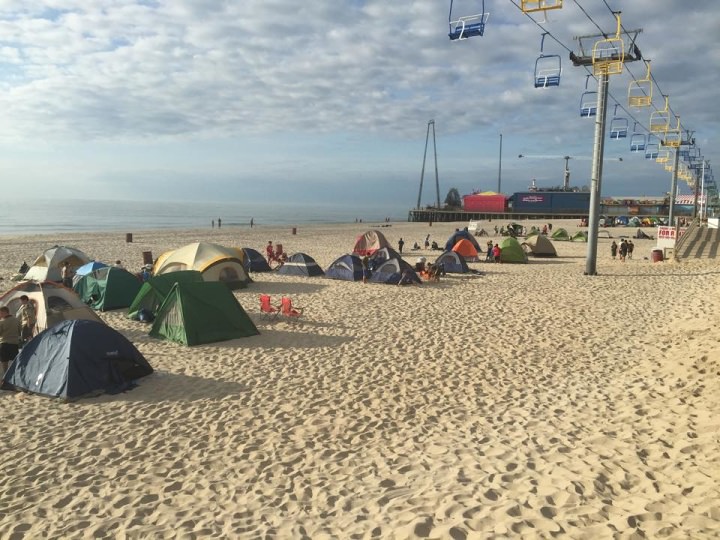 Seaside Heights Camporee
September 11-13, 2020
This camporee was postponed from June until September due to the COVID-19 outbreak. We look forward to holding a fun and safe camporee this fall!

Kickoff your summer program and join over 650 scouts, and come camp on the beach at the Seaside Heights Camporee. Camp on the beach, wake up to the sun rise, enjoy the amusements, go fishing, and more!

The Seaside Heights Camporee is open to Scouts BSA, Venturing, and Cub Scouts. Included with registration will be:
Beach Camping and Passes

Casino Pier 2 Day Wristbands

Casino Pier Waterpark - NEW THIS YEAR!

2 Breakfast Meals at Casino Pier

1 Dinner Voucher for a variety of restaurants on the Boardwalk

Intramural Sports & Gaga Ball

Surf Fishing for Stripers & Fluke
This Camporee is ideal for scouts of all ages! Perfect for inviting next year's Webelos for early Troop introductions. Perfect Family Camping Opportunity! Little hassle, and most amenities are included!
PRICING & PACKAGE OPTIONS
Package A (Camping, Amusements, Breakfast, Dinner, Breakfast) $60
Package Aw (Package A + Saturday Waterpark Pass) $80
Package B (Camping, Breakfast, Dinner, Breakfast) $44
Package Bw (Package B + Saturday Waterpark Pass) $64
Package C (Amusements only) $15
Package Cw (Package C + Saturday Waterpark Pass) $35
$10 Late Fee per package purchased after August 11th
Any Questions or looking for more information:
Kevin Collins
District Executive
kevin.collins@scouting.org