ReadyScout Merit Badge Week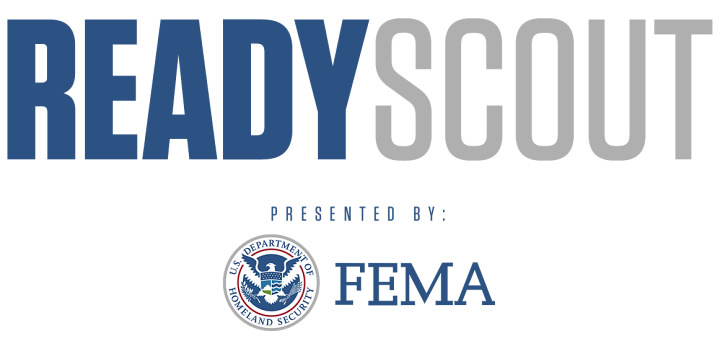 Welcome to Ready Scout Merit Badge Week
FEMA Region 2 and Jersey Shore Council Boy Scouts of America welcome you to ReadyScout. Designed as a traditional Merit Badge Academy, ReadyScout will offer requirement fulfillment for 8 Merit Badges focused on emergency preparedness and public safety. Virtual courses will be offered on June 21-25, 2021 through Zoom.
Cost: $15 per badge
When registering please use parent/guardian's email address not the scouts email address.
Attendance is limited to 15 Scouts per course.
Every scout that participates will receive a special Ready Scout event patch!
Merit Badge courses will be instructed by experienced counselors or professionals who are experts in the subject matter. This will allow Scouts to obtain insight into emergency professions and public service.
Schedule
Monday June 21
5:00– 7:00 PM: EMERGENCY PREPARDNESS
Counselor: Patty McClish (lead), Angeliz Vangas-Medina
Requirements that will be covered in class: 2a, 3, 4, 6ab
You must have First Aid Merit Badge before taking this class
5:00 – 7:00 PM: SEARCH AND RESCUE
Counselor: Jonuel Negron Diaz (lead), Bijal Patel
Requirements that will be covered in class: 1, 2, 3, 5
Tuesday June 22
5:00– 7:00 PM: WEATHER
Counselor: Xiomara Moran (lead), Sean Griffin
Requirements that will be covered in class: 1, 2, 3, 4, 5, 6, 7, 8
5:30– 7:00 PM: SAFETY
Counselor: Melissa Townsend (lead), Howard Zimmerman
Requirements that will be covered in class:TBD
Wednesday June 23
5:00– 7:00 PM: PUBLIC HEALTH
Counselor: Patty McClish (lead), Allison Albright
Requirements that will be covered in class: 1, 2, 3, 4, 6
5:30– 7:00 PM: TRAFFIC SAFETY
Counselor: Melissa Townsend (lead), Bijal Patel
Requirements that will be covered in class:TBD
Thursday June 24
5:00– 7:00 PM: FIRE SAFETY
Counselor: George Hogan (lead), Jonuel Negron Diaz
Requirements that will be covered in class: 1, 2, 3, 4, 5, 6cdefgh, 8
Friday June 25
5:00– 7:00 PM: CRIME PREVENTION
Counselor: Sean Griffin, Howard Zimmerman
Requirements that will be covered in class: 1, 3, 8, 9abc