Jersey Devil District
The Jersey Devil District serves the following towns: Barnegat, Beachwood, Berkeley, Bass River, Lacey, Lakehurst, Little Egg Harbor, Manahawkin, Manchester, New Egypt, New Gretna, Ocean Gate, Pine Beach, Seaside Heights, South Toms River, Tuckerton, Waretown, West Creek, and Whiting.
District Commissioner and Roundtable Meetings
The District Commissioner and Roundtable meetings will resume on September 14th as detailed below. It is important to note that there are two separate Zoom numbers for these meetings. Please see the details as outlined and please do join in on sharing your Scouting knowledge or questions because we all get better at serving our Scouts as we learn from each other.
Topic: Jersey Devil Commissioners Meeting
Time: September 14, 2020, 6:30 pm Eastern Time (US and Canada)
District Commissioner Duane Hunt will be hosting a Zoom meeting for the Commissioners on Monday 9/14 at 6:30 PM. Even though we can't get together in person, we need to go over a few items going forward for the Fall. The biggest two concerns are the visitations and the upcoming Charter process. The invitation is below.
Join Zoom Meeting
https://us04web.zoom.us/j/6049584771?pwd=TEhXN1l1RHhOY2EwSFBrUW54NkZSUT09
Meeting ID: 604 958 4771
Passcode: 0cRXJM
Duane looks forward to seeing all Unit Commissioners there and plans to conclude the meeting prior to the JDD Roundtable call by 7:30 (see Round Table details below).
Topic: Jersey Devil Round Table Meeting
Time: September 14, 2020 07:30 PM Eastern Time (US and Canada)
Round Table Commissioner John Derby will be hosting a Zoom meeting for all Scout adult volunteers on Monday 9/14 at 7:30 PM. This is an excellent opportunity to learn more about the tools available to recruit during this very strange time. Please have your New Member Coordinator, new parents and unit leaders join this call to learn more.
The invitation is below.
Join Zoom Meeting
https://us02web.zoom.us/j/84086405205?pwd=NTNocFp4eWxGVnpiaE1zcm1KaEdzdz09
Meeting ID: 840 8640 5205
Passcode: 688807
Download the supporting documents below for review.
Typically, the District Round Table meets the first Monday of the month in the Central Regional Middle School Cafeteria (509 Forest Hills Parkway, Bayville NJ 08721), unless a holiday (or global pandemic) conflicts. There is a common session with information for all Scouts and Scouters followed by separate breakout sessions for Cub Scout/Webelos and Boy Scout items. The District Round Table is a meeting to provide the following for the full family of Scouting units:
Skills, techniques, information, program ideas—the know-how that makes for successful unit operation.
To provide unit leadership with the will to do—the morale, enthusiasm, inspiration, and vision that periodically renew the desire to serve youth.
Please make every effort to have at least one representative from your unit attend this meeting! If you have any suggestions for the roundtable please contact
John Derby.
CORONA VIRUS UPDATE: The District Round Table will be held virtually by our Round Table Commissioner and the many volunteers who report progress and initiatives for training opportunities, advancement protocol and upcoming events. Please check back here for more Jersey Devil District specific information as it becomes available and stay safe and healthy during this time. Practice social distancing and check the Jersey Shore Council website and Facebook page regularly for updated information on events and virtual meetings and activities to engage your Scouts!
District Committee
The district committee meets the third Monday of the month (except during global pandemics - we are now meeting via Zoom). The district committee is a group of volunteers that serves the local units within the district. The committee is broken into several sub committees which include advancement, training, activities, unit service, membership, camping, and fundraising. The district is always looking for help in any of these areas and has roles that can fit anyone's schedule and skill set. Contact Sharon McKenna if you are interested in helping out youth on the district level!
Currently, we are focusing on recruiting a Finance Vice Chair, a Cub Scout Recruitment Chair and a Membership Chair. If you know of anyone or are that someone who is interested in learning more about these excellent networking opportunities, please contact Sharon McKenna at 609-548-8730. Sharon promises that you are under no obligation when calling for information. A Scout is trustworthy.
District Commissioner Staff
The commissioner staff meets once a month (except during global pandemics) and focus on the following four primary areas:
Supporting unit growth in the Journey to Excellence criteria

Linking district committee resources to the unit

Visiting units and logging the visits into the Unit Visit Tracking System (UVTS)

Supporting on-time charter renewal
A commissioner plays several roles, including friend, representative, unit "doctor," teacher, and counselor.
The commissioner is a friend of the unit. Of all their roles, this one is the most important. It springs from the attitude, "I care, I am here to help, what can I do for you?"
The commissioner is a representative. The commissioner helps represent the ideals, the principles, and the policies of the Scouting movement.
The commissioner is a unit "doctor." In their role as "doctor," they try to see that their units make good "health practices" a way of life. When problems arise they act quickly.
The commissioner is a teacher. As a commissioner, they will have a wonderful opportunity to participate in the growth of unit leaders by sharing knowledge with them.
The commissioner is a counselor. As a Scouting counselor, they will help units solve their own problems. Everyone needs counseling from time to time, even experienced leaders.
If you are interested in volunteering as a commissioner, please contact Duane Hunt.
| File Name | Description | |
| --- | --- | --- |
| 2018_JSC_Council_Race_Rules.pdf | Rules to follow for your Pinewood Derby! | Download |
| Council Advancement Guidance | | Download |
| Council Advancement Guidelines | | Download |
| Council and District Awards | | Download |
| District Dinner Nomination Form | | Download |
| Sept 2020 Roundtable handout | | Download |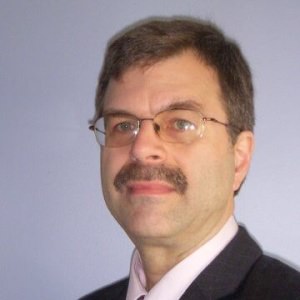 Jersey Devil District Commissoner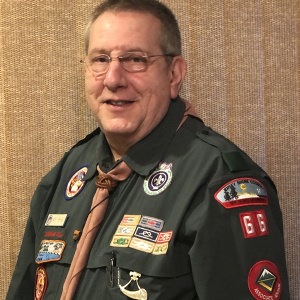 District Chairman
(732) 278-4851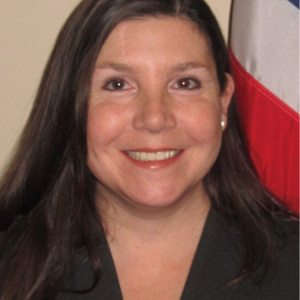 District Executive
(732) 349-1037 x28